Africa's Largest Floating City : MAKOKO Travel Guide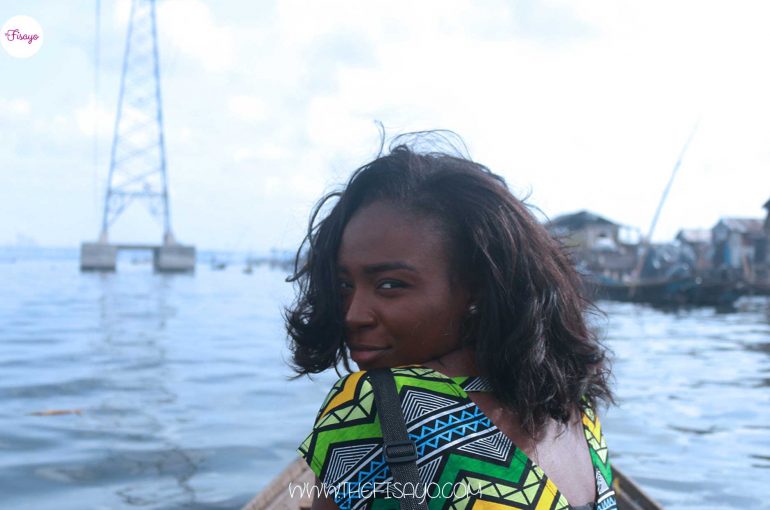 Lagos being the one of most populated states in Nigeria, is the home to Africa's largest floating city – Makoko.
Makoko is a community with over 10,000 population, it is rarely at the outskirts of Lagos. And it is in the heart of the city, right in the middle of the longest bridge in Africa (3rd mainland bridge).
If you read my PREVIOUS POST,  on Makoko, you would already have a little understanding of the community and its system.
In this post, I should show you things you should try when you visit Makoko.
Apart from Makoko floating school, Makoko is popularly known for two things;
Fishing community
Canoe community
Not everyone can fish, and not everyone can go on a canoe, but if you can do both, or if you would love to do both, then you should visit Makoko. Although I did not go fishing on my visit to Makoko, I was able to cover that up with a canoe ride that was over 50 minutes.
Makoko is a great place to take good pictures during sunlight, during sunset, any time in the day. All you need to do is get your camera and a picture buddy, sail in the canoe towards the bridge and blow your mind with breath taking pictures!
You can also learn how to build a canoe, or learn how to paddle one for starters. On the other hand, you can come to the heart of the city and enjoy the peace, silence and tranquility of the water, or better still, make good videos of the Makoko lifestyle like I Did.
If you haven't subscribed to my channel, you should CLICK HERE to do so.
Below are a few things you should know before you visit Makoko;
Take at least ₦2,000 to pay the person that paddles your boat.
If you are a lady do not come high heeled,come with your comfortable pair of shoes.
Make sure your phone is fully charged, and make sure it is next to you, so you do not miss moments to capture.
If you are using a digital camera, do not point it at the faces of locals, they would get uncomfortable, and maybe react.
If you are a tour guide, go along with securities if your tourist must use their digital cameras.
Get yourself mentally prepared to smell somethings…. lool
Get yourself mentally prepared to witness some beautiful things also! 🙂
So there you go with the ultimate MAKOKO guide, I was not counting, but if you were, how many things did you count that I mentioned as things to do when you visit Makoko?
You should know that I operate Lagos Tours, and if you are interested in Adventures and fun in Lagos, send an email to hello@thefisayo@gmail.com or fill this FORM.
Follow me on Twitter  @TheFisayo
Follow me on Instagram @TheFisayo
WHAT WOULD YOU DO IN MAKOKO?