Tourism in Ghana Vs. Tourism in Nigeria + Visa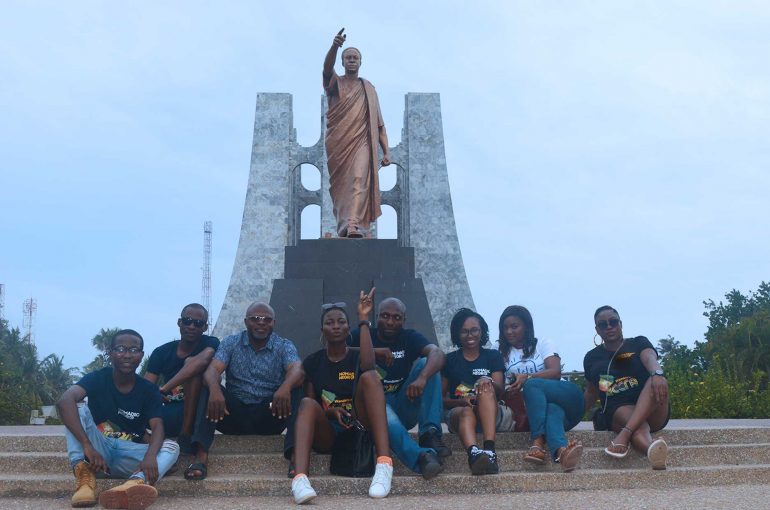 [dropcap]T[/dropcap]unde from Nomadic Negro visited Ghana in 2018 and he is going to answer questions that you might have about tourism in Ghana, like:
what is tourism like in Ghana?

problems associated with tourism in Ghana?

how is local tourism in Ghana, compared to Nigeria's ?
Tunde says "A lot might not have grown In 1983, the year the then Nigeria head of state, Shehu Shagari pronounced a rather unpopular order which aimed at flushing out illegal immigrants (which majority of them were Ghanaians). But I can bet 9 of every 10 Nigerian can relate to the term 'Ghana-Must-Go'.
Even though this was due to the dwindling economic well-being at the time, a tinier fraction of Nigerians never knew that in 1969, Ghanaians also did same to illegal immigrants living in Ghana and  majority at the receiving end were Nigerians.
Well, this post isn't to reopen old wounds nor dwell on the past, it's rather to examine (from a tourist's perspective) how the former Gold Coast have fared compared to Nigeria since being flushed from Nigeria over 30 years ago.
On my recent trip to Ghana I did well by opening my eyes and heart while I wander around the streets of Accra and Cape coast with 6 other adventurers.
I bring before you 8 things I learned about Ghana and Ghanaians:
Artistic buildings Planted On Tidy Streets
Compared to the buildings in Nigeria, Ghanaian seem to have a better grasp of what a home should look like. This isn't to take anything away from the magnificent edifices in Nigeria (especially Lagos). But how else would one describe a humble house with more than enough space for parking, relaxing or even for parties within the compound?
It baffles me as well that even though not all streets are tarred, they all are relatively very tidy. 
Better Tourism Structure
In respect to tourism, you can tell easily from the look of things that tourism is taken more seriously. Tourist attractions in Ghana are really tidy, and tour guides are really knowledgeable about different subject matters surrounding the history of each destination. It hurts to try comparing these folks to a bunch of their Nigerian counterparts. Some of who will travel as far as cooking up folklore in order to entertain tourists. More painful was the price discrimination at every tourist attraction.
What happens is that the Ghanaian tourism regulatory body has done it such that foreigners (including visitors from neighboring African countries) pay almost 3x what locals pay! In hindsight, this is really a good one for Ghana as they are able to properly encourage domestic tourism.
 The Currency
Though I was fortunate enough to use coins in Nigeria when they were still useful and acceptable as a means of exchange. It just kind of hurts to discover the Cedis & Passewas are still available in coins and are somewhat still valuable as you can still use them to get petty things on the streets.
The  People
Yeah, an average one detests a Nigerian guy for numerous reasons with the most prominent being the fact that Nigerians are loud mouthed and intimidating. One of the cab drivers we took mentioned this and I wasn't really surprised when he lamented about how young Nigerian boys spend recklessly in club houses and public functions, enticing their girls in the process.
No disrespect to Nigeria as she houses some of the most beautiful women in the world, but the truth must be said about Ghanaian ladies, the flawlessness of their beauty and their backsides. *Yeah, I just said that*
Where a Nigerian lady will complement her bum with a corresponding stomach bulge, Ghanaina ladies are naturally gifted with good backsides and an amazing dark complexion to go with it.
Again this isn't to take away anything from the truly amazing beautiful ladies in Nigeria. 
Horns Aren't Faulty, They're Just Sparsely Used
No, you'd barely hear cabs hunk unnecessarily. Initially I thought something was wrong with every driver but with time, I figured I probably was the one with issues due to my default mentality as a Lagosian. Drivers and most commuters seemed to take life easy and wait patiently for each day to savour its offerings. Little wonder the death rate through road accidents in Nigeria is almost double that of Ghana
No Bad Blood- Cabs Own The Day
While bikes ruled in Benin Republic, cabs call the shots in Ghana as they constitute the most popular means of transportation. The cabs in Ghana are some of the neatest I've seen in my sojourns around west African countries.
Don't Haggle, Else, You'd Be Put To Shame
Still unable to tell if it's due to cultural deficit or sheer sub-par attitude,  traders in Ghana are generally cold by default which is one of the problems associated with tourism in Ghana. From the lady in Cape coast selling Jollof, to the young lady at the arts centre selling Kente, down to the young man at Makola market selling wristwatches . This attitude is most evident when you make an attempt at haggling. Trader will look at you with disdain. hence I conclude that even though the price of goods & services are negotiable, it's better not to haggle so you can maintain your dignity. 

Use The Toilet Before Leaving Your Home For The Bank
On my trip to Cape coast, I was stunned when the topic of discuss on one of the radio stations was how sad it was that majority of Banks in Accra do not have toilets. Till this day, I find it hard guessing what must have been responsible for that.
What did I miss?
Are you a Nigerian who has spent a couple of days in Ghana? please let me know what I have missed by contributing through the comment box below. 
Overall if I were to describe Ghana and Ghanaians  in one sentence I'd tag them the most advanced and civilized West African country which remained sane after colonization.
  *    *   *
The incessant stops by custom officers and unavoidable potholes reminded me we are back into my Fatherland and I couldn't hold myself back from thinking we made a wrong decision in forcing Ghanaians out.
It never made us any better, or did it?"
Extras:
To find out more about travel visa in Ghana  as a NIgerian CLICK HERE
CLICK HERE TO visit Tunde's blog.
For more travel and tourism tips follow me on :
Twitter  @TheFisayo
Instagram @TheFisayo
"It always seems impossible until it is done" – Nelson Mandela