The Truth about the Burial Site of the Queen of Sheba in Ogun State Nigeria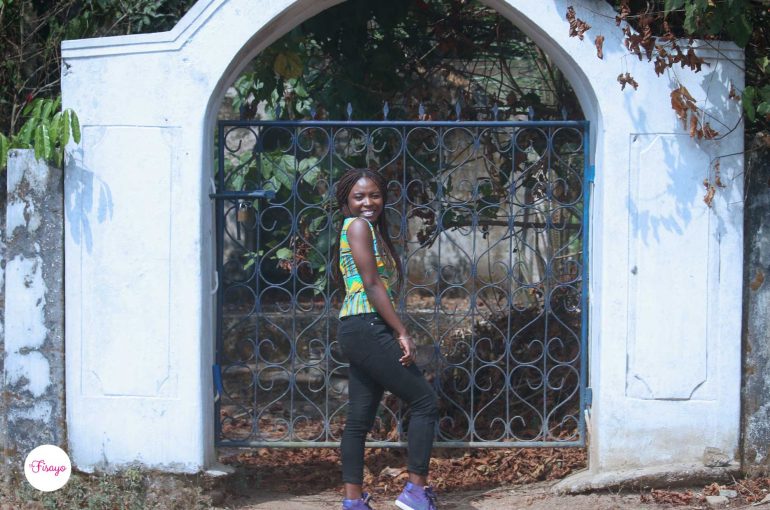 It was a 4 hours drive, 2 hours from Lagos to Abeokuta and an extra two hours from Abeokuta to Ijebu Ode where the burial site of The Queen of Sheba is located. The Queen of Sheba is popularly called Bilikisu Sugbon by the Yoruba Ijebu clan of Ijebu Ode Nigeria.
Before visiting the site, all I knew about the site was what I was told about the site by the present commissioner of culture and tourism in Ogun State; RT. Hon. Muyiwa Oladapo. He mentioned all the cultural and heritage sites that are present in Ogun State that needs more promotion, while stating the development plans for the sites.
Before he mentioned this destination to me, I knew nothing about it, which like I mentioned in my PREVIOUS POST, the major thing lacking in tourism in Nigeria is branding and promotion. Upon doing a few research about the site online, it was confirmed by Patrick Darling an Archaeologist at Bournemouth University that Ijebu Ode consist of the remains of the ancient kingdom, however, the argument against it at the moment is the dating.
The Journey 
I find myself sleeping on every road trip and this one was not any different, so I can not describe to you how the whole journey was except for the fact that there were quite a few hills while approaching the site and the road from Abeokuta to Ijebu Ode was not as bad as I imagined it to be.
It was about 3pm when we got to OKE-ERI community, it is a small Muslim community with a simple lifestyle and little or no access to technology. We got down from our vehicle to greet the Baale (community head) before heading to the destination.
We were just about 10 minuets away from the tourist destination while walking, and about 3 minuets away while driving when I started to get a little bit excited in anticipation of what I was to see and experience only to get there and be told we could not enter, or rather "I" as a female could not enter.
The Myth Behind Queen Of Sheba
Off course this was something the commissioner already mentioned to me before embarking on this journey, it was just very disappointing to experience it, mostly because I did not imagine that it would be as bad as me not entering the gate talk less of seeing her burial ground.
The story told behind why females are not being allowed to enter is one that baffles me. I was told that before Queen Sheba AKA Bilikisu Sugbon died, she told the community not to allow any female see her burial ground because when she needed help from women when she was alive females/women turned their backs against her thereby making her resent women.
If you ask me how I was able to get the pictures, it is because I traveled with other male nomads who were able to enter and take some pictures.
In the past, I was told a white woman entered and one her journey back home she had an accident and died, while another grape vine said she stopped seeing her period, I am not sure how true these stories are, but if you eventually try entering as a lady, do make sure to message me to tell me how your experience was (hello@thefisayo.com or @Thefisayo on social media).
The Future Of Queen Of Sheba Travel Destination
After seeing the master plan for the future of this destination, I am positive this would be a major source of income for the community and the state if well implemented.
Here are some pictures, and if you know Obudu Castle Ranch it would be easy for you to picture this; the site is planned to be as beautiful as Obudu Cattle Ranch.
Oh and the plan includes a system that would enable ladies see the burial ground without even having to enter so I am excited about this, and I look forward to seeing the site fully established as a tourist destination and source of income for the community.
Things to note before visiting this travel destination:
Due to the fact that the site is in a rural area, the community is presently managing it, so you would have to meet the Baale (community head) to gain access into the site.
Hold some cash just incase you need to tip the person showing you around.
Make sure you carry along enough drinks and snacks for the long ride.
Have a good laugh and enjoy the journey!
Click Here to book this experience.
Follow me on Twitter  @TheFisayo
Follow me on Instagram @TheFisayo
CLICK HERE for more videos on Nigerian tourism.
Click Here to book this experience.