Best routes to travel within East Africa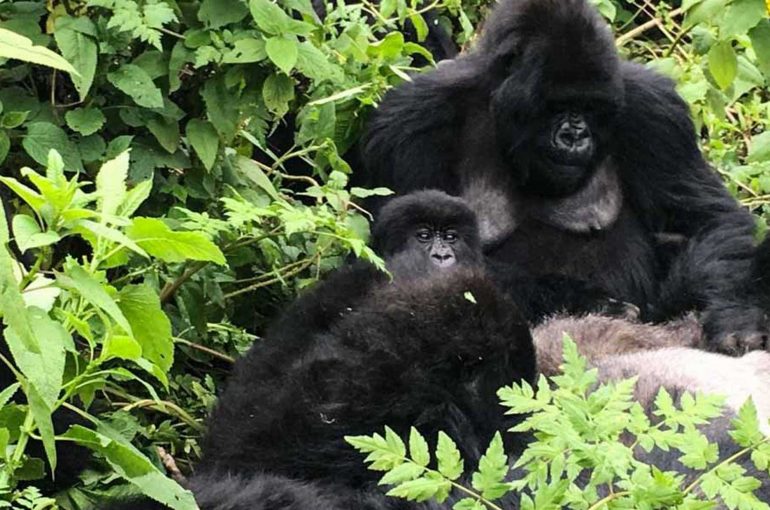 If you have ever wondered how possible it was to travel all East African countries on a go then this article is for you. This is in collaboration with Winnie of www.justrioba.com,  I asked her to give her tips on how to travel east Africa being that she is a Kenyan herself, so I help this article helps you.
What country should travellers start and end in East Africa:
I would hate to be in the position of choosing where to travel to in East Africa as the travel industry in East Africa is booming from chasing Islands along Lake Victoria in Kenya to watching the wildebeest migration in both Kenya and Tanzania to Gorilla trekking in Uganda and Rwanda and finally the several white sandy beaches along the blue coast line. There's something for everyone in East Africa.
There's no specific or fixed route but knowing what I know, I would get the East African visa that allows you access to Kenya, Uganda and Rwanda. You can get it at any of these countries and it's cheaper than getting a single visa for each country. After that, I'd go to Tanzania because who wouldn't want to relax in Zanzibar?
What are the documents required for visa:
I don't need a visa to  these countries in East Africa but I know for a visa, you need a passport that is valid for 6 months and a  yellow fever certificate. Whether or not you can get visa on arrival will depend on your home country.
Best transportation to use when travelling East Africa:
If you're on a budget seeing flights are expensive, you can book a multi city flight  ticket then mix that up with buses. Fortunately, there are executive buses that run between major cities in East Africa. These cities include Nairobi, Daresalaam, Kigali and Kampala.
How to find accommodation:
I use booking.com to find hotel deals when traveling in a group but when I travel solo, I tend to stay in hostels in order to meet other travelers. The hostel community is widespread in East Africa.
Money acceptability/Transfers:
Mobile money also known as Mpesa is huge in East Africa. But you need a local sim card to conduct transactions. With that said, you also need  to inform your bank when traveling to convert your money into the local currency of the country you are travelling to. It's also good to be liquid at all times to ensure you're on the safe side incase your credit/debit cards don't work.
The perks in each East African countries:
In Kenya and Tanzania, definitely try Swahili food. You won't get enough. In Uganda, Matoke and the Rolex are easily my favourite and in Rwanda, try the Akabenz. While you're at it, enjoy our tea. It's one of the  best out there.
Best period/dates to travel to these countries:
Festive season is definitely crowded unless you prefer crowds. Otherwise most people choose to travel based on weather patterns and unfortunately each region has different seasons. You can visit the tourism board website for each country and you'll find out the best time to visit depending on the kind of weather you like. CLICK HERE to read more about the best time to visit.
Any downside to any of the East African countries?
Downside? Haha..i don't think so. East Africa in my opinion is one of the easiest places to travel in Africa. I recommend to all first time travellers to start with East Africa
Cost to budget for each country:
Backpackers generally set aside about 45 USD per day on the higher side in East Africa. The cost will rise if you're luxury traveler. THIS POST would help you on the cost/budget if you are travelling from Nigeria.
Blog: Justrioba.com
Instagram: @Justrioba[/vc_column_text][vc_column_text]If you have more questions about East African travel, feel free to leave them in the comments section.
Follow me on Twitter  @TheFisayo
Follow me on Instagram @TheFisayo
CLICK HERE for more videos on Nigerian tourism.