NIGERIA TRAVEL WEEK & THE BALEARICA AWARDS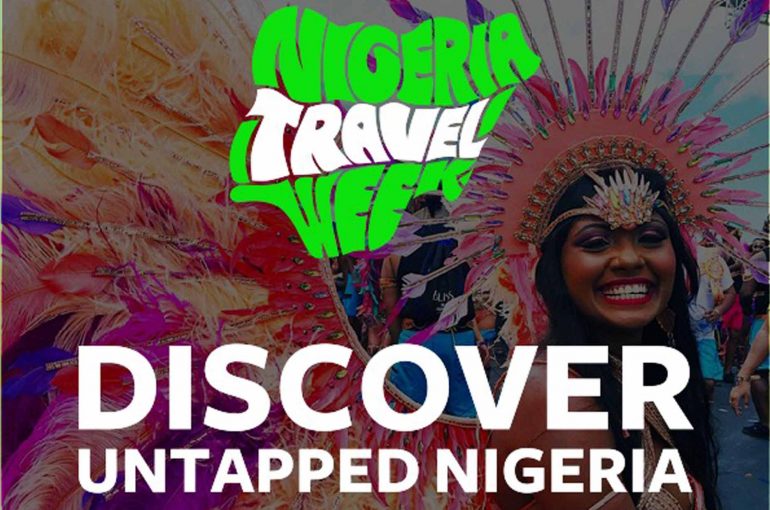 I was opportune to be present at the Nigeria Travel week media conference where we spoke extensively on the viability of the Nigerian travel industry and the upcoming maiden edition of the Nigeria Travel week event, which starts on the 20th of November, through, to the 25th of November.
Nigeria Travel Week (NTW) aims to increase the local travel and tourism figures by 20% while creating 2,000,000 direct and indirect jobs by 2022 in the process. This event seeks to publicly promote the benefits of travelling within Nigeria while also promoting Nigeria as a rich travel and tourism destination.
THE FOUNDERS:
The Managing Director of Avantgarde Tours Limited, Efetobo Awhana, who is also the CEO of Nigeria Travel Week partnered with the CEO of Afro Tourism, Toni Ukachukwu, for this great project.. CLICK HERE TO READ MY PREVIOUS POST ABOUT AVANTGARDE TOUR LIMITED.
THE BENEFITS:
As I mentioned in the previous post (5 events to attend in  November), here is how this event would be of advantage to you, especially if you are a travel agent, travel operator, travel blogger/photographer, travel enthusiast or simply a Nigerian lover;
Opportunity to meet and network with travel professionals around the world
Opportunity to learn and experience firsthand the tourism offerings of Nigeria
Gain insight to Africa's largest travel market source – Nigeria
Meet and interact with locals and Nigerian celebrities.
THE EVENTS
It is going to be a long week full of different events;
Media & Familiarization Tours:
Day 1 –Day 3:
Pre- tour; Lagos- Badagry – Epe, &
Post tour; Akure – Ife – Abeokuta
Wednesday, 22nd November
Day 3– Tourism Golf Cup
Venue: Ikoyi club
Purpose:GOLF ENTHUSIATS! Where are you? This one is for you. The purpose is to harness the power of attractiveness of golf to promote tourism.
Rumor has it that FREE ENTRANCE WOULD BE GIVEN TO EVERYONE WHO COMES TO IKOYI CLUB THIS DAY solely for this event. Isn't that awesome? 🙂
Thursday, 23rd November
Day 4 – The travel Roundtable
Venue: The Wheat baker, Ikoyi
Purpose: Brings together local and international tourism stakeholders and professionals to discuss the development of inbound and domestic tourism in Nigeria.
You need to be present at the round table, especially if you have viable contributions on how we can develop our Nation's tourism industry.
Friday, 24th November
Day 5 – Village Square
Venue: Freedom Park
Time: 5:00PM
Purpose:
This is going to be the major highlight of the travel week because of the activities that will be taking place this day, which will be aimed at showcasing and celebrating Nigeria's culture.
If you plan to come for the village square event, you should note that you would be served only in Nigeria's native dishes, across all major tribes, even the drinks would be local (ex. Palm wine), so get prepared to be WOWED with Nigeria's AWESOMENESS!
And off course, you better come dressed in your native attire for this event.
Saturday, 25th November
Day 6 – Travel Hangout
Venue: Lekki Conservation Centre
Time: 10:00 AM
Purpose:I tag this – "The Hangout" (for cool kids)…lol. It is a social mixer event for any travel enthusiast and junkies in Nigeria.
Day 6 -Nigerian Tourism Awards
Venue: Federal Palace Hotel
Time: 6:00PM
Purpose: to celebrate and honor outstanding tourism players and organizations.
THIS EVENT IS STRICTLY BY INVITATION.
Date: November 20 – 25th
THE AWARD
I was contemplating whether or not to blog about the Nigeria Travel Week Awards in another post, but I thought it is best I let you in on everything at once.
ABOUT THE BALEARICA
The award is named "The Balearica".
The Balearica is named and designed after the Black Crowned Crane – the Black Crowned Crane is the national bird of Nigeria. Countries have national animals and plants as symbols for tourism promotion. The statuette is 230mm by 217mm made of 24ct gold plated aluminium with black acrylic.
THE VOTING CATEGORY
The awards consist of 24 categories with 20 of the categories being voted for by the travelling public while four of the categories are not being voted for but selected based on the antecedents and contributions of the people in the category.
Some of the nominated names and organizations include:
BEST TOURISM GOVENOR – The nominees are: Lagos, Rivers, Bauchi, Ondo and Akwa Ibom;
TRAVEL PERSONALITY OF THE YEAR – Bankole Bernard, President, Nanta, Royal Support For Tourism – Ooni If Ife Oba Adeyeye Enitan Ogunwusin Ojaja Ii
LIFE ACHIEVEMENT AWARDS – Former President Olusegun Obasanjo.
While for the voting categories some of the nominees are:
BEST TOURISM ATTRACTION NIGERIA – Idanre, Nike Art Gallery, Calabar Carnival, Kajuru Castle Kaduna, Olusegun Obasanjo Presidential Library And Kano Durbar;
BEST AIRLINE DOMESTIC – Medview, Air Peace And Dana Air;
BEST TOUR OPERATORS – Jemi Alade Tours, Travelnextdoor, Motley Travels, Sj Tours, Ibom Tourism, Tour2nigeria And Remlords Tours;
BEST RESORT: Whispering Palm, La Campagne Tropicana Beach Resort, Abraka Turf And Country Club, Le Meridien Uyo And Green Legacy Resort.
Again, the purpose of Nigeria Travel Week (NTW) is to promote Nigeria to the international community as a travel and tourism destination endowed with unique attractions and tourism investment opportunities.
BY THE WAY, WHICH OF THE DAYS WOULD YOU BE PRESENT FOR???
LET'S MEET AND HANGOUT!
NIGERIA TRAVEL WEEK CONTACT INFORMATION:
Website: Nigeriatravelweek.com.
Twitter: @NgTravelWeek, @TourismAwardsNG, @afrotourist
Instagram: @NigeriaTravelWeek, @NigeriaTourismAwards, @afrotourism
Facebook: Nigeria Travel Week, Afro Tourism
To register: CLICK HERE
"Discover the untapped Nigeria!