How to travel within Nigeria | Featuring NaijaHolidays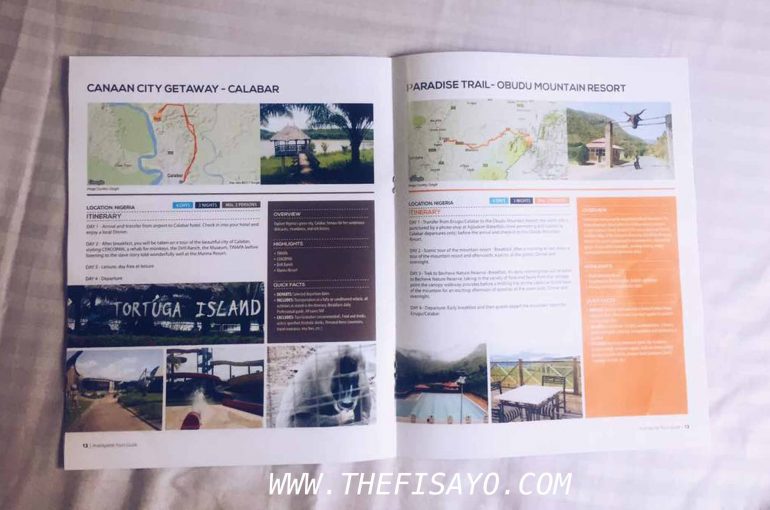 [dropcap]L[/dropcap]ovelies! This post is an advert featuring NaijaHolidays.com. A new tour online booking site, launched to give tourists a chance to easily find tour packages around Nigeria. This means your travels and itinerary bookings within Nigeria and West Africa will be made easy.
This is Nigeria's first countrywide tour booking website. NaijaHolidays.com offers exciting tours and great convenience for tourists. Choosing affordable and memorable travel options for honeymoons, family holidays, group and team-building tours, and educational tours can now be done at the comforts of your phone or computer.
NaijaHolidays.com is an established online service owned by Avantgarde Tours Limited, which has been designed to sell tour packages organized by Avantgarde Tours and other reputable tour operators in the country. 
Like I metioned in the first episode of the "Lagos Series: 5 places to visit in Lagos" "its time I do a write up about my beautiful city", Mr Efetobo Awhana, the MD of Avantgarde Tours also enthused that Nigeria is a very beautiful country that can rival other prime tourist destinations in the world. According to him, Nigeria has no excuse not to benefit from tourism, referring to all the excuses of insecurity, infrastructures.
"Before now, it was almost impossible to go online and get information about tours in the country. Over the years, we have been turning down clients whose budgets weren't big enough for outbound tours. However, now we have more people who cannot afford outbound tours and will therefore look for valuable packages around the country. We must take advantage of this situation for good – to help Nigerians imbibe the culture of travelling around Nigeria," said Efetobo Awhana.
He emphasized that giving visitors an "easy way to enjoy the splendor and beauty of our rich cultural, natural and man-made attractions" has been his main concern as well as the "boundless opportunities for the communities around the attractions to fight poverty and benefit from the trickle-down effects of tourism".
Avantgarde Tours has thus launched this valuable service to cater first for Nigerians. Soon, the service will be extended to foreigners. The first objective is to build the awareness and confidence of Nigerians in domestic tourism who will then become ambassadors for the country when they travel out.
As highlighted by the MD of Avantgarde Tours – Efetobo Awhana, here are the several benefits awaiting his customers;
Information:
"First, tourists can easily get information before they decide to take any tour package on naijaholidays's blog.
Payment:
The new website allows tourists to choose from several payment options powered by technology company, REMITA. You can pay using a card, make an online transfer or even take down the booking number and make payments at the bank.
Networking:
He further added that tourists enjoy the advantage of great company and networking on the tours, which is one of the major attractions for group tours. With many lifelong friendships and business partnerships built via these meetings in laid back settings.
Freebees:
Customers of the website will also benefit from regular GIVEAWAYS including the ultimate FREE ALL-EXPENSE PAID OUTBOUND TRAVEL HOLIDAY TO BE WON BY A COUPLE at the end every year. Honeymooners also stand an opportunity to win a free anniversary tour."
Availability:
With naijaholidays.com booking holiday packages around Nigeria has become cheaper, more exciting, and extremely convenient.
As Christmas is soon approaching, it is best you start your bookings early.
"Travel made easy for Nigerians, within Nigeria!" -Thefisayo 🙂
If you haven't read my Lagos series, click the links below- these gives you more insights about fun places to visit in Lagos on a budget…or nah, just open it 🙂
For more information:
"Live with no excuses and travel with no regrets!"