How to Travel to Rwanda from Nigeria + Visa Requirements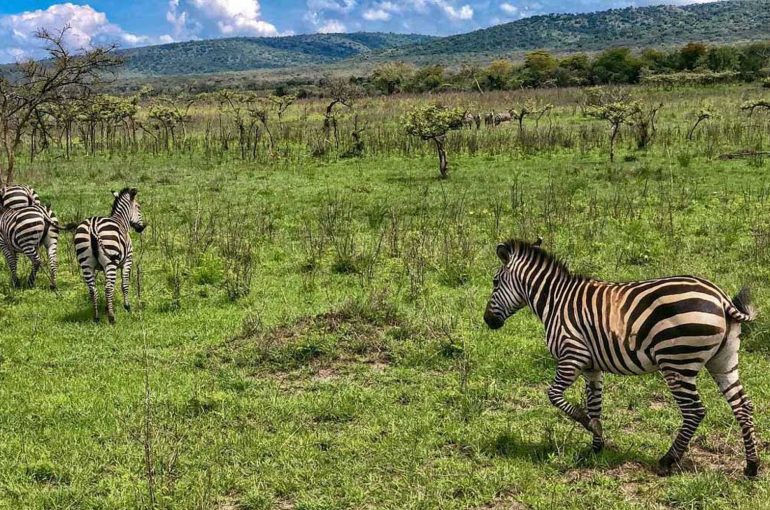 Travelling to East African countries is on my "must do" travel list this year, and while wondering what the cost and itinerary would be like, I asked three other travel bloggers in Nigeria whom have been there to walk me through the nitty gritty of everything I needed to know as a budget traveller, which is what I would sharing with you in this article. These tips were gotten from;
This article would answer questions like; How much do I need to travel to Rwanda? How safe is it to travel to Rwanda? What are the Visa requirements? 
CLICK HERE
to find out the other countries you can visit in Africa WITHOUT a visa.
Visa Requirements and strategy:
Naija Nomad:
Rwanda is a Green Passport friendly destination for Nigerian Passport holders, so you do not need a visa to get to Rwanda. You get your visa on arrival. The process of getting the visa is seamless and you won't need to spend more than 5 minutes before your passport gets stamped. When we went to Rwanda last August, we were only asked just a few questions and some were not even asked any. ("what country are you coming from?", "Why are you in Rwanda?" "How long do you plan to stay in the country?")etc and you are good to go.
FindinAe:
Visa to Rwanda for Nigeria is pretty stress free. All you have to do is show up at the airport with your passport. However for me, it was quite different. I wanted to explore east Africa in one trip so I opted to get the East Africa Visa which is valid for Rwanda, Uganda and Kenya. I applied online, got my E-Visa approval and showed up with the print out at the Kigali international airport.
Document required for visa and cost:
Naija Nomad:
The document they expect you to present are no other than your international passport. Some might request for your hotel reservation. The cost of the visa is $30 per person.
FindingAe:
If you are visiting just Rwanda, you can get a visa on arrival for $30, however if you are going the full stretch and exploring East Africa, you Pay for your East Africa Tourist Visa on presentation of your E-visa approval print out for $100.
Rwanda Embassy in Nigeria:
Diusor:
I did not have to go to one as Visa is gotten on arrival for Nigerians but it is located at  1, Justice Mohammed Bello Street. Off Jose Marti Crescent. Asokoro. Abuja. Nigeria.
How to find a cheap accommodation in Rwanda:
Diusor:
There are no set rules on how to find cheap accommodation. Your choice of accommodation depends on what you can afford; whether it is an AirBnb or a Hotel or a hostel, it all depends on you.
Naija Nomad:
Accommodation in Rwanda is generally quite affordable. To get cheap accommodation, you should check booking.com or Airbnb for different types of accommodation. You will definitely come across a cheap one. On our last visit, we stayed at a lovely guesthouse and the cost was $60 per night for a double room.
Money /currency acceptability:
Naija Nomad:
The local currency spent in Rwanda is the Rwandan Franc. Although, US Dollar is acceptable at many places. You may not have to change money but it is advisable you change because there are some places you will need to pay in local currency. (Local markets, public transportation). As at today, the exchange rate is $1=870RWF. It is better to change your money at a BDC. They have better rates.
Health vaccines needed:
Naija Nomad:
You should have your yellow fever vaccination card when travelling to Rwanda. It is advisable to take the vaccination itself rather than just getting the card without actual vaccination.
Best time to go to Rwanda:
Naija Nomad:
Actually, Rwanda is a country to visit at any time of the year. But the best season to visit is from June to mid-September.
FindingAe:
I cannot really say. I went when I got free time from work. I was there in December and it was ok but I would not recommend December for East Africa Travel, can be quite a bit stressful.
Best way to travel within the country
:
NaijaNomad: Transportation in Rwanda is cheap. The best way to go around within the city is by taxis. They are quite cheap. If you do not mind going around on motos (motorcycle), then you can opt for that. They are very common in Rwanda and they are the cheapest means of transportation. But if you are going from city to city, it is best you go by bus. There are some buses called RITCO, they are best to travel with. These buses are super comfortable and some even have Wi-Fi in them.
Diusor:
Motos( motorcycles) are the most popular and cheapest means of transportation in Rwanda. You can also go with the public buses or taxis.
How much does it cost to travel to Rwanda: Cost breakdown
Diusor:
The cost to travel to Rwanda is determined by a number of factors. Such factors like- how long you want to spend there, the number of people travelling, choice of accommodation, choice of transportation within the city, tours and activities, etc. You can reach out to me to help you plan your trip.
FindineAe:
I traveled in Dec 2017, Return Flight ticket was about 120,000 Naira, my visa was East Africa Tourist Visa $100, Food and Transportation were quite affordable. I don't remember anything being overly expensive.
Naija Nomad:
The cost of traveling to Rwanda is very affordable.
Visa: $30 per person

Air: cost of flight tickets vary. Flight tickets costs N140,000 – N200,000 depending on when you purchase.

Food: the average cost of a decent meal is $10-$15

Transportation:

taxis within the city: between $8 and $10

motos within the city: less than $3

RITCO bus: About $5

Accommodation: $60 per night
Recommended places to visit:
Naija Nomad:
I'll recommend you visit these places when you visit Rwanda
Kigali Genocide Memorial: No doubt, Rwanda is a country that has been rebuilt after the blood shed 25 years ago. If there is any place to know more about the country during and after the terrible incident, then the memorial is a place to visit. You will get to learn about the whole genocide incidence, hear from people affected and also get to compare the Rwanda in the early 90s to the present Rwanda. CLICK HERE to book.
Nyamyumba Hot Springs: It is located at Rubavu, one of the beach areas and border city in Rwanda. Although the natural attraction needs more development, but it is a place you should visit. You will get to have a great local massage. CLICK HERE to book.
Akagera National Park: This part is around the Eastern part of Rwanda and it borders with Tanzania. If you are a lover of wildlife, then it is one of the places to visit. It is one of the popular attractions in Rwanda and it homes wildlife including lions, elephant, hippos, crocs, zebras, monkeys, elephants and other animals. CLICK HERE to book.
Diusor:
Question Coffee- I had the best coffee I have tasted here even as a non-coffee lover. The Coffee used here are grown by Rwandan women.
Tamu Tamu Restaurant- This restaurant serves all the delicious Rwandan cuisines. All the meals I had here were very delicious and tasty.
Lake Kivu– It is Rwanda's largest lake and the 6th largest lake in Africa. The serenity and beauty of this lake is second to none.
 Akagera National Park– Whenever I return to Rwanda, I definitely plan to go here as you get to see the Big 5!
FindingAE: (East Africa)
Mount Kigali

Volcanoes National Park
TheFisayo: "I like how seamless the visa requirements/procedures are In Rwanda, I only wonder if the process is as seamless for other African travelers when coming to Nigeria, from what I was told, it is quite difficult for non-Africans coming to Nigeria to get visas, CLICK HERE to read more."
What are you most looking forward to in Rwanda? If you have any questions please leave it down in the comments.
For more inquiries and tour bookings, CLICK HERE to book 
Follow me on Twitter  
@TheFisayo
Follow me on Instagram
@TheFisayo
CLICK HERE
for more videos on Nigerian tourism.