The Death Place of Fela Anikulapo Kuti – Travel Guide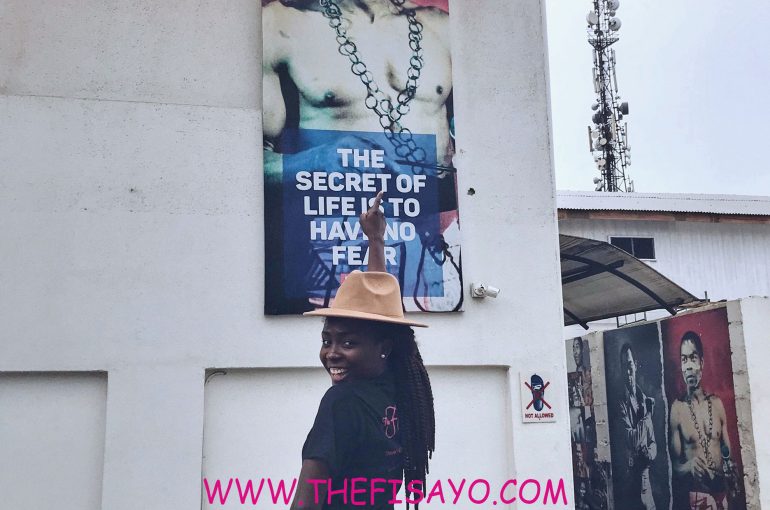 Fela Anikulapo kuti is the father of Afrobeat and it is safe to say that he is the father of music in Africa. He is an icon and a role model to most musicians in Africa, mostly Nigeria.
Kalakuta Museum Travel Guide
Before going to his museum, I had a "single story" about him, I was mostly told of all the atrocities he committed and I grew up being ignorant to what he stood for. I heard stories like; "he is a womanizer", "he sleeps with all his dancers" "he does immoral things on stage while presenting".
Now, I do not know how many of these stories were true because I never watched him present when he was alive, infact I never wanted to watch because of such stories, however, visiting the "Kalakuta museum" opened my eyes to how much of an icon Fela Anikulapo kuti was, especially to the birth of African music and the freedom movement.
The museum houses all the told and untold stories of Fela, including the reason behind each music he released and how "afrobeat" was founded. If you are a Nigerian or if you are a music lover, I recommend you visit this place.
The was his house before he died, and it was said that "this was how he left his room for the hospital and never returned". Below are some pictures of the museum I took with my mobile phone.
Fela's motto was "the secret of life was to have no fear", he stood up for was he believed in, and he was ready to fight for freedom of Nigerians from the then military government to the extent that he created a political party that never really saw the light of the day because of oppositions and so many things.
Above is the type writer he used in writing the political party's manifesto.
…and you are probably wondering if it is true that Fela married over 20 wives in one day, YES IT IS. This, I was told at the museum among-st many other stories about him, and his motive for marrying that many wives.
If you are interested in going on a tour to the Kalakuta's musuem, CLICK HERE to book a Lagos tour with us.
Location: Allen, Ikeja, Lagos Nigeria.
Follow me on Twitter  @TheFisayo
Follow me on Instagram @TheFisayo
"The secret of life was to have no fear"