5 Tourist Attractions in Washington DC!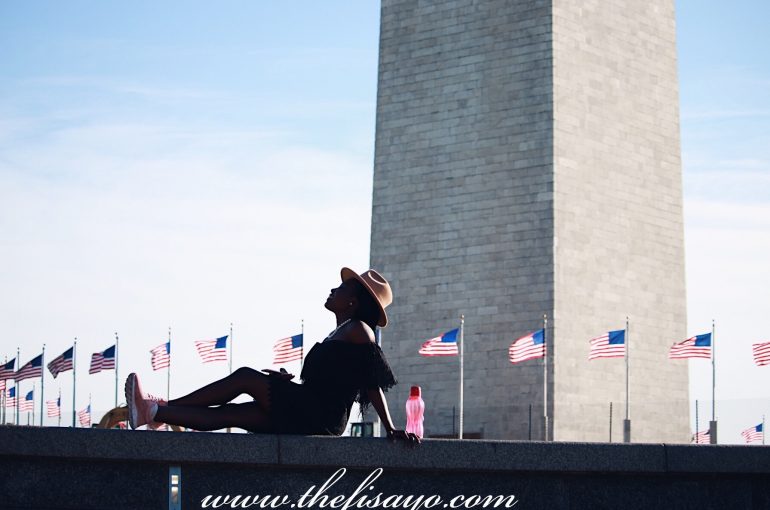 [dropcap]W[/dropcap]ashinton DC is one big city that reminds me of Lagos, Nigeria. When I say this, I am referring to how busy the city is in terms of traffic! Unlike Maryland, Washington is a busy state and it has a lot of TOURIST ATTRACTIONS, mostly Heritage sites/Historical sites and museums, one of which is THE WHITE HOUSE!
To tell you the truth, you can hardly visit all the tourist attractions in Washington in one day, even with the fact that they are all closely located. Washington is tight on parking (little parking space), this means that most tourist have to walk to every destination. By the time you have visited about 3 or 4 places you would be tired for the day.
Being the major tourist attraction and also being as powerful as it is, it was well secured with armed police men at the left, right, center, everyWHERE! I was told that tourist could ENTER THE WHITE house before the terrorist attack in 2001. I can not tell how it is inside, but you can tell I was happy to be in front of the most powerful house in the world.
This monument is the tallest building in Washington, and it was built to commemorate George Washington. This was the building where one of the spider-man movies was also acted (if that counts..). You can get creative when taking pictures next to the monument for that Instagram picture.
There are SEVERAL museums in Washington and this is where you would spend most of your time touring. I could not visit all the museums in 2 days, but here are the once I visited:
National Air & Space Museums – this museums had all the planes or prototype of planes used to fight war, planes for NASA, and the history behind it. I thought it was really beautiful and creative.
National Museum of National History: I did not get to spend enough time at this museum because we got there late. But we were told that the "HOPE DIAMOND" was at this museum and we went there to see it, I was sad we could not get to see the other parts of the museum- they were literally chasing everyone out when it was time to close.
I recommend you visit the National Museum of African History and Culture, although I did not get to visit,  I hear it is very beautiful. I am not sure if the entrance to this museum is free since I did not get time to visit.
Washington has a long deep history that are represented by the statues located at several parks in the District of Columbia, all you have to do is locate a good one and take a picture if you will, or get a tour guide to discuss the history with you.
I HOPE THIS POST HELPED IF YOU PLAN ON VISITING WASHINGTON SOON, BUT MAKE SURE TO EAT, TAKE A BOTTLE OF WATER WITH YOU AND ENJOY YOUR DAY!
Follow me on Twitter  @TheFisayo
Follow me on Instagram @TheFisayo
NOTE: IMAGES ON THIS SITE ARE COPYRIGHT PROPERTIES OF THEFISAYO 2018. IT CAN ONLY BE USED UNDER PERMISSION, AND PROPER CITATION/REFERENCE.
District of Columbia