Akwaaba African Travel Market – Event Review & Insider's Insight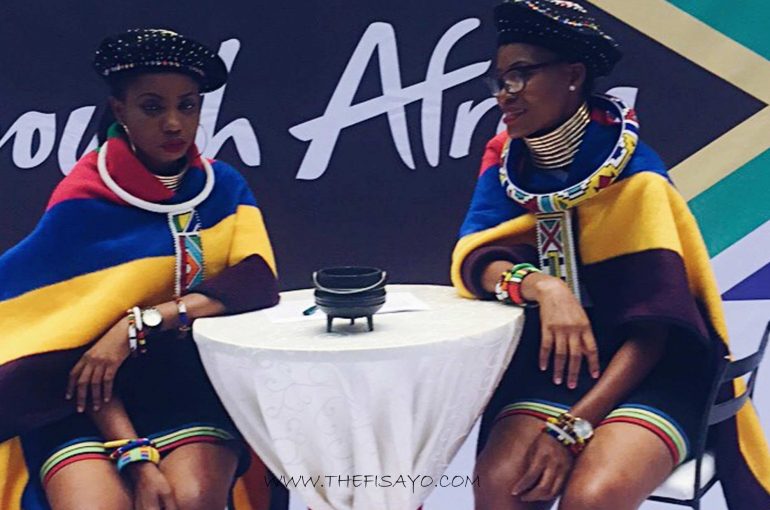 "AKWAABA"
[dropcap]N[/dropcap]ow let's imagine you have never heard of this acronym/word before, and someone asked you- "Are you coming for "Akwaaba?" What would come to your mind?
Well, I like to think I had the same thoughts as you. I was invited for this program on short notice, and I truly thought I wasn't going to make it, but I'm really glad I did.
About Akwaaba:
It was the 13th edition of the Akwaaba African Travel Market (AFTM). It is an annual international travel event organized by Akwaaba Travel Market Limited and founded by Mr. Ikechi Uko. It provides a marketing and networking platform for travel companies, as well as an opportunity for travel and tourism investors to network. It is the only international travel fair in West Africa, and it always has a large turnout. This platform also gives recognition and awards to well-deserved young and old entrepreneurs in tourism.
Akwaaba 2017 held two weeks ago, on the 3rd of September 2017 – 5th September 2017. It was a 3 days exhibition, sadly, I was only able to attend just one day of the event, because the event ran through weekdays. I was invited by Mr. Efetobo Awhana, MD of Avantgarde Tours (the company I spoke about in my previous post). It was at this event that I was able to interview Olorisupergal and connect with a few other people. I am already looking forward to the next event!
Watch the video below to have an idea of how the first day of the exhibition went.[/vc_column_text][vc_single_image media="17487″ media_width_percent="100″][vc_column_text]Meet the Rwanda Lady I met at the exhibition, she is a Dream Miles Officer for Rwanda Air. We spoke a little about Rwanda and about her stay here in Nigeria. Amazingly it is her first time here! I never thought of visiting Rwanda, but after a few words with her, she left me even more inquisitive as to Rwanda's tourism, and exploring the country seems like the only way to cure this thirst for adventure. She spoke about the Gorillas and wild life. Rwanda is well known for their Gorillas, Giraffes, and other animals, which along with Lake Kivu and Akegera National Park, seem to be the major source of tourist attraction in Rwanda. Oh, by the way, she gave me "a gorilla's coffee" as a "Rwanda parting gift". It is quite interesting that Rwanda has had major GDP growth from exportation of coffee.
I also met an Italian man who works at Adonis Travel & Tourism, in Dubai. Adonis Travel & Tourism, is into "travel logistics" in Dubai, their services include; hotel bookings, tours and excursion, transfers and transportation, desert safari, tailor made programs, and many more(CLICK HERE FOR MORE). He was quite surprised to hear that I have been to Dubai three times ( I wrote about it in my Dubai post, (Click here to read). Just like the lady from Rwanda, he came to Nigeria to network and partner with travel agencies in Nigeria and this was also his first time in Nigeria. (Click here to read my Dubai post).
Before I commence the short review about the event, let me know if you wish to contact any of these two listed above (business related). So here is my short review since I was pretty much around for the first day alone;
]Venue:
The event held at Eko hotel, which is an ideal place to hold such events since the hotel itself has high standards.
If anything, the inability to find appropriate directions specifying which hall was being used for the exhibition was a problem for me. I really should not have had to ask questions or make phone calls before I locate the exact venue "in the same hotel".
Culture mix
I loved the culture mix! There were these two Calabar ladies on display advertising the carnival attire, it was creative and beautiful. The Rwandans equally put up their own attires as well. Although, there was a lot of mother tongue interference, since most people present at the event cut across diverse cultures and geopolitical zone.
Networking
There was enough room for networking without any restrictions what so ever.
Ambiance:
The atmosphere was quite relaxed and fun altogether. Everywhere looked good equally and smelt good. There were no mosquitoes, LOL!
If you love the art of culture and networking, then this is where should be next year. Although, the Nigerian travel week starts soon.
There is so much to explore in tourism, especially in Nigeria, just as we have so many natural resources we do not really take advantage of. Nigeria is opportune on so many levels – is it mineral resources? Is it farm land? Is it crops (for agriculture)? Is it the weather? Is it nature? What about the fact that we do not have natural disasters, yet our tourism industry is not where is needs to be. We need to benchmark countries that have successful tourism systems in place and start implementing these models in our country.
Truly, for the tourism industry to work, I believe it is the responsibility of the government not private individual's. How much impact can an individual make when you weigh the resources of the individual with that of the government? I am saying this because I know sometimes as citizens of our country, we are told to be the change agents, and these makes us carry out certain social responsibilities (CSR/ISR), I am not against it, in fact, I am in support, I wrote about a social responsibility I carried out myself as a teenager (CLICK HERE TO READ IT), but how much is the impact really?
Jezz, someone help me, I really do not know how I successfully deviated from the main topic. But really, I look forward to a Nigeria where everything works. "I believe in this country, I believe is my nation Nigeria" (In Martin Luther King Jr's voice). 🙂
Please remember that the "Nigerian Travel Week" starts soon, and it will take place on the 20th of November, through to 25th of November 2017. Stay stunned, stay connected!
For more information about the travel week, contact:
"I look forward to a Nigeria where everything works!"