Tourism in Nigeria problems and prospects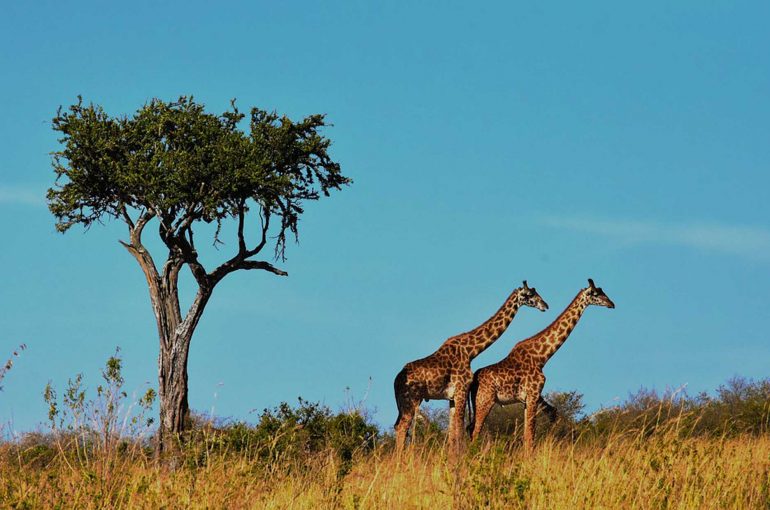 [dropcap]I[/dropcap] have written about things that needs to change to improve tourism in Lagos in my previous posts, I also wrote about Makoko community being the future of tourism in Lagos, CLICK HERE  to read.
However, today is about Nigeria as a whole, two days ago, the 2019 budget was presented by the President of the Federal Republic of Nigeria, Muhammadu Buhari, and off course it was not surprising to see that there was NO BUDGET allocated to the MINISTRY OF TOURISM, because there is NONE in existence, try to search on google "who is the mininster of tourism in Nigeria". Right now, the tourism and entertainment affairs is being run by the Ministry of Information in Nigeria.
This is where I would begin to outline the things that needs to be changed/addressed/removed to improve or develop tourism in Nigeria.
1. We need a separate Ministry:
We need a ministry that monitors and looks after the growth of tourism affairs in the Nigeria. Having a separate Ministry of Tourism in Nigeria can not be over emphasised as a need. This is for the following reasons;
– the Ministry would focus and create strategies to develop Nigeria's tourism potentials.
– if the right professionals are in place to create strategies and implement them, this would position Nigeria in the leagues of Dubai, South Africa, America etc, thereby making Nigerian tourism competitive.
– according to the World Tourism Organisation (UNWTO) in 2017, the tourism industry accounts for 10% of the global GDP, and 5.1% of Nigeria's GDP which is NGN 6,205.8 billion, this is without a proper structure being put in place to regulate and facilitate the industry on a Federal level. Now imagine the amount of jobs this would generate and the effect it would have on the growth of the  GDP if the tourism potential in Nigeria is well harnessed.
2. Nigerian Tourist Visa:
We do not have tourist visas for foreigners, this has been an issue to foreigners and this reduces the chances of Nigeria getting international tourist. Rwanda and other East African countries have positioned their countries to be tourist friendly, as most of them have tourist visas and are most times given on arrival. CLICK HERE TO READ MORE.
3. Lack of Branding and promotion:
Let us get practical, now open a new tab on your device and Google "Nigeria", then go to images, below is one of the first images you see amongst many.
Source:Pulse ng
Now google one of these countries; Kenya, South Africa, Dubai, and go to images.
Source: vasukibelavadi on Pixabay
What is the difference? I believe is it branding, these countries know the power of digital positioning and representation hence the investment in SEO optimisation amongst many. The average traveler looking for a destination to visit would first "google" to research to know more about the country online (at least most millennial would do so) if they are your target audience then we better invest in Branding.
However, as a country, I believe our target audience should not be limited to an age group, we should optimise all platforms to position ourselves as a preferred destination for culture travel, religious travel, adventure travel etc. because we have all the resources and destinations.
Let us try another exercise, when I think of tourism in Kenya, I think "magical Kenya", this tag line passes a message to me that when I visit Kenya, I would be sure to have a magical experience.
Zambia – Let's explore
Seychelles – Another world
Rwanda – Remarkable Rwanda
When you think Nigeria what comes to mind???
The truth is that nothing comes to mind for me but we have a slogan, and it is: Good people, great nation, but I had to research to find out, and it should not be so, when someone thinks of Nigeria, the first thing that should come to mind is good people, great Nation.
With all this said, we need to work on our branding.
This brings me to my next point which is promotion, promotion and branding works hand in hand, and I am not about to make this article all about branding, but the truth is before you ever visit a place, you must have heard or read about the place that would most likely form your perception of the city/state/country, hence the need for promotion.
This is where myself and other travel bloggers come into play. We have so many undiscovered destinations in Nigeria, destinations that can bring in billions for the country annually if enough noise is made about the destinations.
Promotion of destinations should be done federally, not just by individual bloggers, or media experts like myself, it should be a collective effort. If the government needs help with branding and promotion then they can reach out to experts like myself, but the problem is that this is not even in the plan or vision for the country in 2019 and it has not been the plan on the Federal level in previous years and this needs adequate attention.
4. Security:
A survey I conducted (CLICK HERE FOR SURVEY) confirmed that most people are scared of coming into Nigeria because of the security threats as portrayed on CNN and other international Television channels, most are true, but the channels always makes it seem like that is ALL the country is about.
This is one of the major reasons why I started my YouTube channel, to promote travels and change the African narrative as opposed to what is always being portrayed on the international media CLICK HERE to visit my YouTube channel. Every country, state, or city have a level of insecurity or violence, this does not make it right, at the same time that does not mean that is what the country or state is ALL about, hence the need for branding and promotion as I earlier stated in my previous point.
However, if Nigeria cannot curtail her security threats herself, we might need to get help from other countries or bodies because this has gone on for too long. `We need help and we need experts to get our country and citizens standing again.
These are just a few amongst many that needs to be addressed to position Nigeria as a tourism hub and develop our tourism potential.
Follow me on Twitter  @TheFisayo
Follow me on Instagram @TheFisayo
CLICK HERE for more videos on Nigerian tourism.
What comes to mind when you think Nigeria?