5 EVENTS IN LAGOS YOU SHOULD NOT MISS IN MARCH!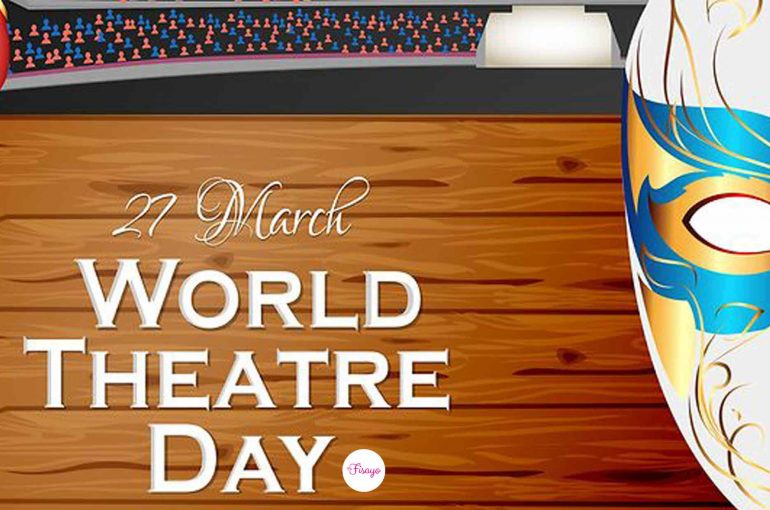 [dropcap]S[/dropcap]o, the Lagos State government came up with a Tourism Calendar for the state (as promised), to highlight the events that will be holding throughout the whole year. As usual, I will be giving you heads up on the events to attend, this time it would be from the calendar sent to me. If you would like to have the full calendar, CLICK HERE  to subscribe to my blog, and you'd be sure to get it in your mail.
Gidi Fest:
This is a yearly festival that started 5 years ago for youths to come together and have fun while unwinding the Lagos stress, and this year's musicians lineup includes Ycee, 2 face, Wizkid, Adekunle Gold, Brymo, Mayorkun, D Truce,  Maka, Jazzz, Lady \Donli, Remmy Baggins, and D_O.
Date: March 30th
Time: 12PM
Venue: Hard Rock Café Beach Front
Gate Fee: ₦5,000
CLICK HERE to register.
2. World Theater Day:
This is going to be a 4 days long program of competitions between several playwrights and artist, in which the winners would be awarded by the state government. Art enthusiast are invited to be a part of this.
Date: March 8th – 11th
Venues: Terra Kulture, Muson Centre, & National Theatre
3. Afropolitan Vibes:
This is a monthly event organized for the love of afro genre of music. The lineup for this month includes Bantu, MI, Somi, Style Plus, Bymo, Dj. Neptune and more.
Date: March 16th & 17th
Venue: Muri Okunola Park
Gate Fee: See poster above
CLICK HERE to register.
4.  International Film Festival:
The annual International Film Festival is Nigeria's leading international film festival in the coastal mega city of Lagos in southwestern Nigeria. The mission of Eko International Film Festival is to promote the appreciation of Arts and Culture through the motion picture arts and sciences and boost tourism in the global village.
For interested filmmakers, your films must fit into one of the five categories: feature film, short film, fiction, documentaries, & short documentaries.
Date: 22nd – 25th March
Venue: Freedom Park
5.  Shiro's Women's Day Celebration|:
Shiro is a beautiful restaurant in Lagos, with cabanas and a lovely beach side view. Bring your girl friends along and join Shiro as they celebrate women's day from 7 pm on Thursday! See poster for more details.
Date: 8th March
Time: 7pm
Venue: Shiro, Victoria Island, Lagos
Contributor: Fifo Adebakin
Follow me of Twitter  @TheFisayo
Follow me on Instagram @TheFisayo
The "earth" without "art" is just "eh".