ParkInn By Radisson Navigates into Educational Tourism!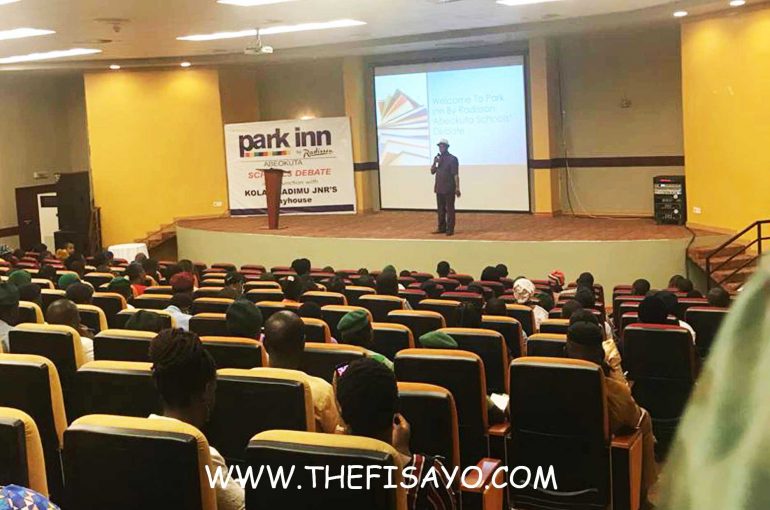 [dropcap]W[/dropcap]hat is tourism? If you read THIS PREVIOUS ARTICLE where I wrote on the different kinds of tourism, you would know that Educational Tourism is one of them. Many people travel to several parts of the world seeking education/knowledge.
ParkInn by Radisson is a hotel in Abeokuta, (arguably the best in Ogun State, I would do a review on the hotel in a different post) started an inter school debate last year for every school in Ogun State to give back to the community as a form of a Community Social Responsibility (CSR).
They started with 20 schools last year and the winners were taken to Kenya on a tour to provide exposure to the students. This year, 40 schools in Ogun State would be participating in the interschool debates to talk on different topics like sex education, girls rights and topics pertaining to the growth of the economy.
These debate are aimed towards opening up the minds of children, helping them research and develop critical thinking in the students by thinking outside the box and exchanging views on a wide range of topical issues.In furtherance to this, the hotel, ParkInn by Radisson has partnered with the Ogun State Ministry of Education to select the schools and train debaters, Judges and other officials on necessary skills to ensure flawless debates.
Some of the debaters would also be asked to debate in their indigenous languages e.g. "Egba". This I personally think is awesome to help preserve our culture and promote it to the world while helping the children build vital skills like problem solving skills, public speaking skills and confidence.
The exposure the students would get from this is program would definitely build their mindsets towards achieving more and letting them know the part the have to play towards the development of the country at large.
The 2018 details of the events are below:
22nd October 2018 – 28th February 2019
You would be hearing more from me about this event, feel free to mail me hello@thefisayo.com or leave a comment to ask any question.
Happy Belated World Tourism Day!
Follow me on Twitter  @TheFisayo
Follow me on Instagram @TheFisayo
Education and the Nigerian Child.