Top Suya Spot at the Lagos Suya Carnival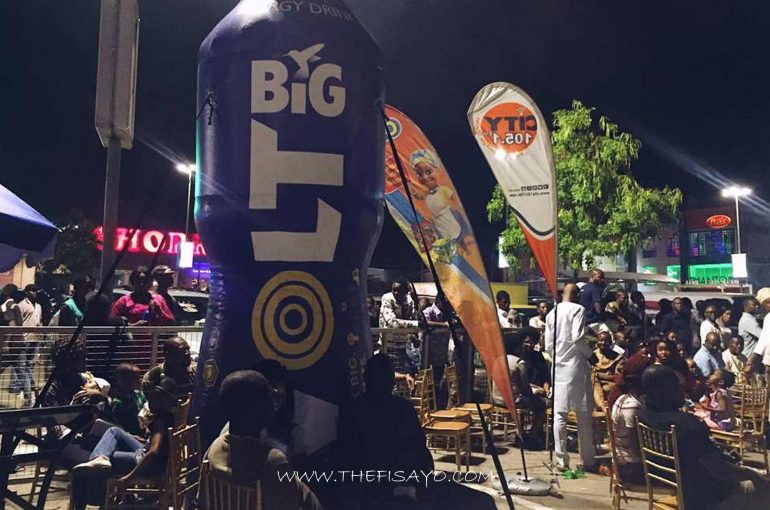 You should really watch the video above and see how hilarious this day was! The Lagos City Suya Carnival held on the first of October 2017. With the way this event was hyped to me, I told myself I was not going to miss it, although the event didn't meet my expectation.
"The idea" of the carnival was to celebrate Lagos at 50, by setting to break the world record of the longest Suya/steak with the assembly of a single 50ft Suya, thereby bagging a Guinness Book of Record for Lagos State.
Travel Questions: What is Suya
Suya is a smoked/barbecued meat popularly produced in the Northern part of Nigeria. It is commonly eaten by all Nigerians with meals like garri (cassava flour).
But "if you ask me" if this record was broken, "na who I go ask"? Lol, nah fam, I do not think this record was broken, or at least I didn't see a 50ft Suya. I had high hopes and it kinda shattered when I got there. Let me run you through the event review real quick;
Timing:
According to the event flier, the carnival was supposed to start by 12noon and end by 10:30pm. Instead it started by 6PM! 6PM? Fam! This was "Over African Time".
Logistics:
I should begin with the fact that the event was not well organized. According to what I heard, one of the reasons why the event commenced late was because the organizers were not certain of the venue. But should that even be said? Who organizes such huge events without being sure of the venue even on the day of the event?
Venue:
Being that the venue wasn't certain,  a few friends and I went round Lagos &  Ogun state even, looking for the venue. I'm sure the Uber guy that took them round that day would have gone home feeling rich after dropping them off, that was how bad it was.
Since Oct 1st was a on Sunday, I decided to look for the venue with my little brother after church, I used google maps to search for the venue I was initially given and I found myself in Ojodu Berger market.
It was clearly obvious to me that there was no SUYA CARNIVAL taking place there, but I decided to give them the benefit of the doubt by asking a market woman if there was any carnival taking place around. After this, I went home, slept, went for fellowship, and when the venue was confirmed I took my leave. The event eventually held at Ikeja City Mall (ICM), Alausa, and a quarter of the mall's parking space was used for the event.
Music/Environment:
The environment was a lot breezy amidst the crowd, since the event held in an open space at Ikeja City Mall. Although, I can remember we were really struggling to smell the scent of Suya in the air while listening to live performances from upcoming artists.
Activities:
I cannot over emphasize how un-organized this event was, never have I given a poor rating/review on an event before, but for the fact that I had high expectation of the event, this day was just off. Although, there were a few highlights from some performances that either made us laugh, dance or wish we were not there. The only activities that had some form of organization were the performances.
Suya:
It is funny how you come for a SUYA CARNIVAL, yet you do not get one suya to eat. There was a really long queue to buy suya. Even though I made attempts to stay on the queue, the queue just never seemed to be moving.
First off, when I got there, I was searching for the 50ft Suya so I could at least take a picture for the blog, but everywhere just seemed dis-organized, no one really seemed to pay attention to the "reason for the carnival". It was later I got a sneak peak of the Suya they were building. I do not know if the record was eventually broken because I left the event early.
Since it was difficult for me to purchase Suya at the carnival, I had to buy from the Mallam around my estate because I promised my younger brother I'd get one for him.
Security:
Unlike the "Live Market Photography" event I reviewed, where the police and other security officers were hired, I do not remember seeing as much security officials at this event.. And for an event with so much crowd, this was not safe, so I recommend that security officials should be adequately provided for any future events such as this in Lagos.
Dignitaries:
I read in so many articles saying that Governor Ambode will be present at the event, so being as optimistic as I am, I was expecting to see him and other dignitaries there. Sadly, he was not present, but it would have been appalling if he came and experienced what I did.
This was an event I believe was organized by Lagos State, and Lagos being the "center of excellence" should be able to put in a lot more into all that represents the State and our culture. Although, I believe this was a fair attempt.
CLICK HERE to know more about the events that held on Nigeria's independence day.
Love it! Share it! Comment!
"Every event, and every moment in a man's life on earth, plants something in his soul"- Thomas Merton