VALENTINE DINNER GIVEAWAY AT AN EXOTIC RESTAURANT IN LAGOS!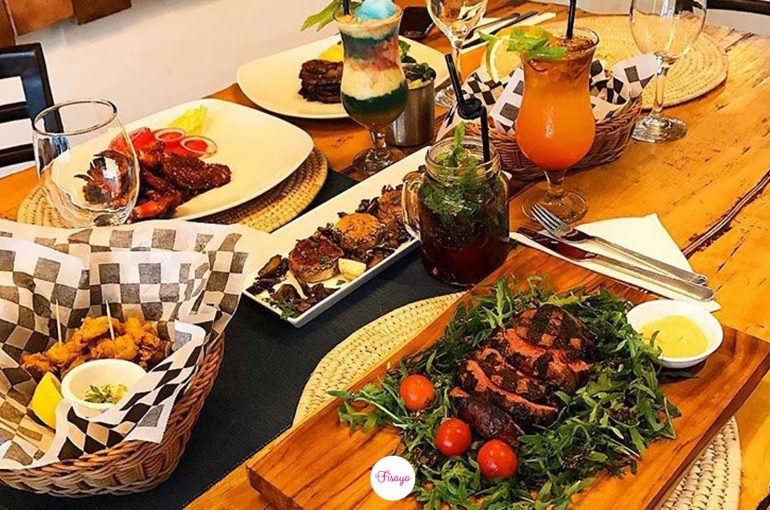 It's a valentine giveaway, and I'd cut the chase and go straight to the information about the giveaway! 🙂
Giveaway Price:
Dinner for two at an exotic restaurant in Lagos!
I have chosen one of the most exciting places to have a romantic, yet fun dinner with your loved one on Valentine 's Day! It is called: The Backyard Lagos.
After my first visit to the restaurant, I couldn't help but put up a picture on the GRAM ! It is the perfect place for indoor and outdoor grills, events, and fun generally.  It has a really good environment, and I am happy I chose this restaurant for the giveaway, I am sure whoever wins this giveaway would have fun.
Giveaway Information:
There can only be one winner to this giveaway, and the winner is entitled to bring a date along. If you do not win, YOU SHOULD KNOW that prices at Thebackyard Lagos are affordable and there would be a party at the Restaurant on the 14th (there parties are always lit!), so do not miss it!
Winning Strategy:
Follow me on twitter & Instagram @TheFisayo
Follow Thebackyard Lagos on Instagram @Thebackyard.lagos
Retweet & mention 5 friends to my pinned tweet on twitter.
CLICK HERE to subscribe my channel & like the giveaway video!
Date: 14th – Feb – 2018
Time: 8:00PM
The winner will be chosen based on the number of engagements on Tuesday, 13th of February on Twitter. So make sure you stay tuned!
If you want to know more about the giveaway, watch the video above.
"There is only one happiness in life, to love & to be loved"