BOOKS AS CHRISTMAS GIFT IDEAS! & OUTLIERS BOOK REVIEW BY MALCOLM GLADWELL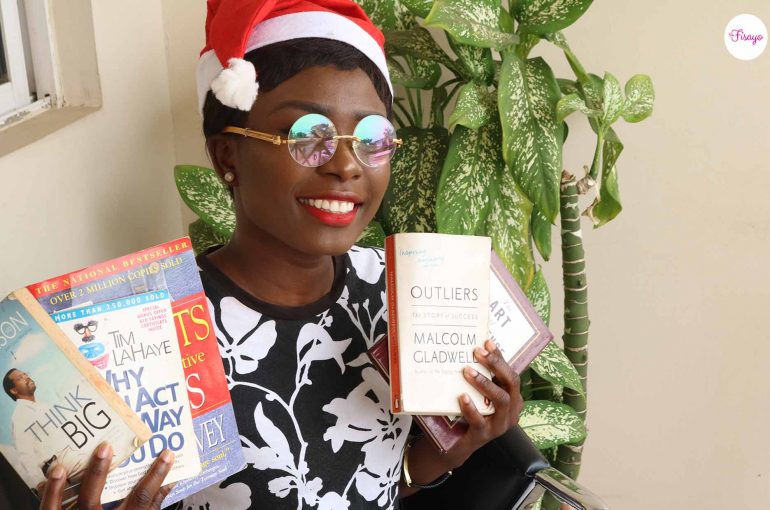 Success is a gift. Outliers are those who have been given opportunities – and who have had the strength and presence of mind to seize them. – Malcolm Gladwell
Today, I will be recommending books and I will be sharing an interesting book review on a book titled "Outliers" – written by Malcolm Gladwell. It is an inspiring story of success that will literally change your paradigm on success.
And, just as many books I have reviewed on my blog, this book was also gifted to me, and this could also be a great gift idea for your loved ones this Christmas. The book "Outliers" studies the successful athletes, lawyers, musicians, software entrepreneurs, pilots, fiction writers, chess players, composers, geniuses, and the not so successful geniuses… All aimed to understand the secret of success.
In the book Outliers, Malcolm's studies shows that most of the successful entrepreneurs and creatives are successful because of the opportunities presented to them, examples are – fortunate birth dates (like you actually have a higher probability to be successful if you were given birth to within a certain period of the year or decade), happy accidents of history, and societies that provide opportunities for all.
Although, he also mentioned the 10,000 hours rule, which simple states that ten thousand hours of practice is required to achieve the level of mastery associated with being a world-class expert – in anything. – Daniel Levitin.
Here are a few points I marked out from his book;
Our ability to succeed at what we do is powerfully bound up with where we're from.
If you work hard enough and assert yourself, and use your mind and imagination, you can shape the world to your desires.
Success is not a random act. It arises out of a predictable and powerful set of circumstances and opportunities. (He studies Bill Gates & Bill Joy to prove this).
In Malcom's words, he said- "we are so caught in the myths of the best and brightest and the self-made that we think outliers spring naturally from the earth.
Superstar lawyers and math whizzes and software entrepreneurs appear at blush to lie outside ordinary experience. But they don't. They are products of history and community, of opportunity and legacy. Their success is not exceptional or mysterious."
If a million teenagers had been given the same opportunity as Bill Gates, how many more Microsoft would we have today?
To build a better world we need to replace the patchwork of lucky breaks and arbitrary advantages that today determines success.
Below are other great books I recommend you gift your friends and families this Christmas! And let me know if you want me to do a review on any of them. 
CLICK THE LINK BELOW TO PURCHASE OUTLIERS
Outliers: The Story of Success
Click on any of the links  below to purchase the books on Amazon:
The 7 Habits of Highly Effective People: Powerful Lessons in Personal Change
Think Big: Unleashing Your Potential for Excellence
The Art of Influence: Persuading Others Begins With You
Thanks for reading Outliers!
Merry Christmas in Advance!
Photo Credit: Seun Frank-Oyeola
"The outlier in the end, is not an outlier at all – Malcolm Gladwell"