5 EVENTS TO ATTEND IN NIGERIA THIS FEBRUARY 2018!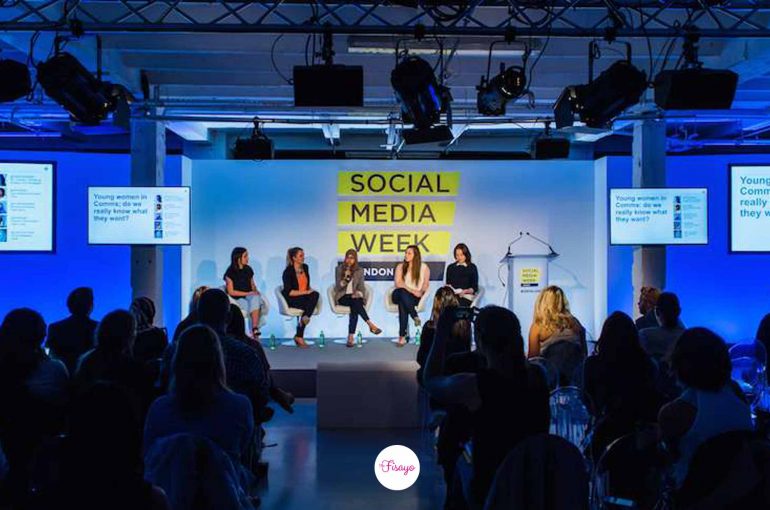 Happy new month! Are we celebrating more "love" this month?  I'm here for you as always to help you decide what to do with your time this month by revealing to you events that might interest you to attend! Amen? Amen!
So let's get right to it…
Lagos City Marathon
As a travel blogger and a Lagosian, I have to be bias and put this as the first on my list! 🙂 The Lagos city marathon is always fun, and if you have never attended you should! And maybe RUN as well, and start marking out your BUCKET LIST, you should also know that the winners are blessed with amazing cash money…YES BLESSED! 🙂
Date: 10th February 2018
Start time: 7:00 am
Venue: The starting point will be at the front of the National Stadium Surulere opposite Teslim Balogun Stadium.
The finishing point will be at the sales office of Eko Atlantic on Ahmadu Bello Way, Victoria Island
If you wish to run, CLICK HERE to register for the 42k kilometer race or the 10k kilometer race.
2. Social media week Lagos!
This is a MUST ATTEND event for every entrepreneur and digital marketer, it  is a weeklong conference that provides the ideas, trends, insights and inspiration to help people and businesses understand how to achieve more in a hyper-connected world. It is a great event for organizations to connect through collaboration, learning and the sharing of ideas and information.
This event promises to have great speakers, and loads of entertainment.
Date: 26th February – 2nd March 2018
Time: 8:00 AM
Venue: Landmark Centre, Victoria Island, Lagos
To register, CLICK HERE.
You can register free or paid, click the register link to find out more.
3. SME eBusiness Fair 2018:
This event is similar to social media week, but it holds much earlier, and the objective of this event is to empower over 1 Million SMEs and MSMEs across Nigeria with the necessary skills, knowledge and insights to build and grow their business using technology. The primary objective of the SME eBusiness Fair is to teach entrepreneurs and business owners how to grow their businesses using technology and to build strong business network. If you think this event will add value to you as a small business owner, CLICK HERE to register. IT IS FREE!
Date: 3rd February, 2018
Time: 9:00 AM – 5:00 PM
Venue: Eko Hotel & Suites, Adetokunbo Ademola Street, Victoria Island, Lagos, Nigeria.[/vc_column_text][vc_column_text]
4. Flavour & Tekno Live In Concert!
Tekno & Flavor are both storming ABUJA for their Live in Concert Duo on the 17th of February, 2018. The prices range from ₦7,000 – ₦2,000,000
Time: 07:00 PM
Venue: Congress Hall, Transcorp Hilton, Abuja
CLICK HERE to purchase your ticket.
5. Black Panther Premiere:
Black Panther will be premiered in Nigeria on the 15th of February, 2018. It was initially rumored that our very own Funke Akindele was featured in the movie, which got a lot of people excited, although, I now hear it is not true, but it should be fun, so watch out for that!
Venue: All cinemas Nationwide
Contributor: Uche Okwechime
"Live your life on purpose"