5 EASY WAYS TO START YOUR AWESOME BLOG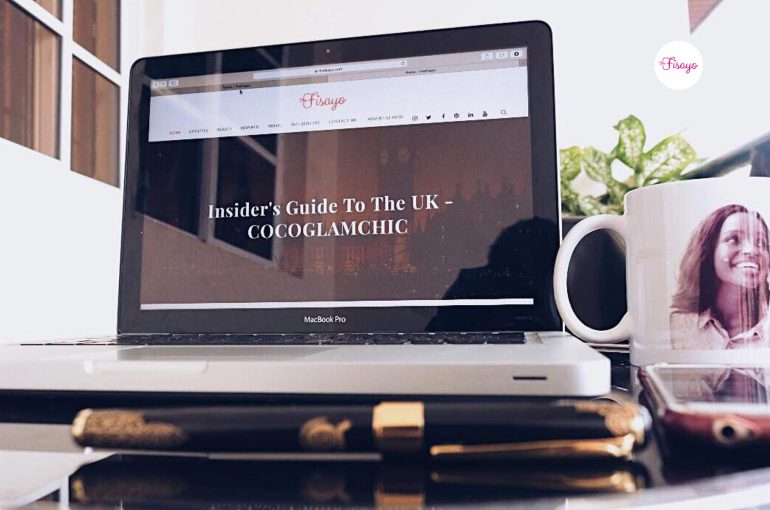 We are going to cover tutorial in 3 part,1- how to start a blog, 2 – how to start a travel blog 3 – how to harness opportunities with your travel blog?
Part 1. How to start?
If these are the burning questions on your mind them you should read part 1;
How do I start a blog?
How long does it take to start a blog?
What do need to read to start a blog?
I am often being asked these question a lot, and if these are also the questions on your mind, then this article is for you! 🙂
I explained in the "HOW I STARTED BLOGGING POST" that it took me about 8 months to start this blog, and this is not only because I had little knowledge on what I needed to do to start a blog, it was majorly because I was waiting too long to gather adequate finance to start basically.
In this blog post, I would be sharing with you a few blogging tips that I practiced that worked for me, and I would suggest a few sites that could be of help to you, so you do not take as much time as I did.
How to start a blog?
This is probably the unsolvable BODMAS question in your head right now, but there really isn't any need to sweat much. Although you should know that there are free blogging platforms, and there are those you have to pay for some services. I will mention both in this post, with more emphasis on the paid services. At the beginning, before starting your blog, these are the 5 major things you bother yourself with;
The Blogging Platform
The Blog Name
The Theme
The Host
The Blogger
The Blogging Platforms:
For starters, I blog on Word press, and Word press has two sites – WordPress.org and WordPress.com. I use WordPress.org. This package comes with services that need to be paid for or catered for by you.
These services include SEO (Search engine optimization) settings, purchase of domain name, pay for hosting, and security services, etc. For bloggers that use WordPress.org, their domain names usually ends with a ".com , .ng , .org , .co.uk , etc." This gives you the freedom to customize your name, however this freedom comes at a cost.
You need to pay for the name after confirming the availability. "CLICK HERE TO VISIT. (CLICK HERE TO VISIT) on the other hand is a free blogging platform, all you have to do is create an account on the site and edit your page and begin blogging, it is just like Medium, or  "hi 5"- if you are less than 14 years and older than 40 years you might not have heard of "Hi 5"…eyha, sorry lool.
There are various services that comes for free using WordPress.com, an example is the SEO (Search engine optimization) settings, this helps you have an easy reach to your audience- this happens when a word from your content is being searched for on Google, and your site automatically comes up as one of the search results.
However, you do not have the luxury to fully customise your domain name. If I were using WordPress.com, my domain name would be like this: www.thefisayo.wordpress.com.
This is not bad, it only depends on what you want to achieve with your site/blog. This platform also has other restrictions. There are other blogging platforms like Blogger, Medium, Joomla, Wix, etc.
I have used Wix before, but from my experience I believe WordPress helps achieve better results with the standard tools available.
But I should warn you that Word press is not as easy-to-use as Wix. So if you are looking for "easy", Wix is your go-to, or perhaps Medium, only that you can not customise your name on Medium.
   2. Getting a domain name:
Choosing a good name can be a little difficult, especially when you do not want to use your name, perhaps because the site is a business or an e-commerce site.
In a case like this, you should consider seeking the input of your family and friends, so they can help choose a good name that best suits your brand.
Or, you can be like "Apple", and choose a fruit or something as your brand name; you'd be surprised how much buzz the name will create in the market, also, just try to look for inspiration in everything around you.
If you want a customized named you can search for the availability of the name and purchase it on sites like; BlueHost.com, GoDaddy.com, etc.
At the time I purchased mine, the prices on these site scared me away, so I sourced for Nigerian sites that had cheaper packages from my friend, and I previously purchased mine from SMARTWEB.COM.
I now use NameCheap services, click here to access Name cheap
There are other Nigerian sites like Whogohost.com, Inmotion.com, Nairahosting.com, etc.
You can go through these sites to compare their prices.
    3. The Theme:
There are a million and one themes to choose from especially on ENVATO MARKET (Click here to access Envato Theme forest).
This is where most themes are purchased.
All you need do is to take time out to search for your design preference, and choose the theme that goes with your budget.
Most of these themes are editable, so you can tweak it to your preference.
And off course, you do not have to be concerned with a theme purchase if you are using a free blogging platform.
       4. The Host:
If you were using a paid service platform like "WordPress.Org", you would need to pay a host to help make your site live/online.
The sites I mentioned above for "domain names" could also pass for  hosting service providers- Smartweb.com, Whogohost.com, Inmotion.com, Nairahosting.com, GoDaddy.com, NAMECHEAP.COM, & Bluehost.com.
I think BlueHost is in partnership with WordPress, because, from the advert I saw, if you choose to host your WordPress.Org account on Bluehost.com, you would get a free domain name.
      5. The Blogger:
Yes you! You need to know what you want to achieve with your blog, so that you make the right decisions to fit that purpose.
You also need to develop a sense of style for your niche. I did a lot of research on how I needed to style my blog, I even did some sketches on my notepad.
My blog is designed this way because of the kind of audience I want to attract, being that I am a Lifestyle and Travel Blogger.
The last step is to Start! Knowing your niche, you would need to create consistent and compelling content, to keep your readers engaged.
I'm still a work-in-progress myself, but continuous practice makes perfect. Now, you can choose to go the old fashioned way and design your site from the scratch yourself.
This can be done if you are already a developer or a UX/UI designer. Or you give your site to a UX/UI designer and a developer to help you achieve a more suitable result if you are not already one yourself.
Make sure you do more research before settling for anything, because you want to make sure you start well, and you do not make a regrettable decision.
I hope these tips were helpful and not too techy for you, please do leave your feedback in the comment box, I would love to see them. I totally felt like a tech person writing this post, don't worry, I'll get back to my normal self.
I would be sharing more tips and tricks for blogging based on future requests, but trust that I would be prepared 🙂
To read more on part 2 and 3, click here.
Need More Explanation/Help?
Perhaps, you need more explanation understanding WordPress, CLICK HERE  or CLICK HERE to register for my travel blogging course.
Click the links below to read my previous tips on blogging:
Disclaimer:
This content is shared based on my blogging experience; hence there might have been other varying factors I did not mention. Also, this post is majorly for educative purposes.
"The best form of expression is blogging! – Blogcashprofits.com"